News
Nächstes Konzert von Jonas:
30. Januar 2017 Looking forward to play at Mullbau with www.jonaslabhart.com/krnk
10. November 2016 Swanky Mothers haben Lina Allemano (tpt, Canada) am 13.11. und David Potaux-Razel (guit, Paris) am 17.12. zu Gast! Und als Jahresabschluss in der WIM spiele ich mit Gabriela Friedli (pno) ein duo - ich freue mich darauf!
22. September 2016 Die Herbstsaison hat gestartet, Swanky Mothers ist wieder am Start, die Daten findest du hier. Auch auf dem Konzertkalender: diesen Freitag mit Adrian Frey, am Montag chamber music in der Bosch Bar. 
14. August 2016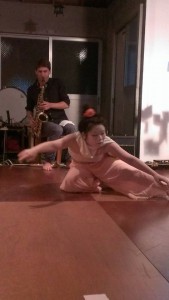 With Nonoko Sato (dance) at MIIT Osaka
12. Juli 2016
Fünf Konzerte in Japan diesen Sommer!
Five Concerts in Japan this summer!
27. Juni Meine Japanreise im Sommer wird immer spannender! Ich spiele mit Ryoko Ono (sax) und Yasuhiro Usui (guit) am 9. August in Nagoya, mit Dave Moss (bass) am 13. August im Bar Kitty in Osaka, mit Jerry Gordon's Ensemble am 14. August im MIIT House und am 20. August mit Takumi Seino (guit) und Yasutaka Yorozu (bass) im Common Cafe in Osaka!
19. Mai 2016 この夏のツアー日本を楽しみにしています!これまでのところ、8月9日2016年に名古屋で小野涼子とのギグラインアップ。Looking forward to collaborating with Ryoko Ono (sax) in Nagoya on August 9th 2016!
15. Mai 2016 Lucca Fries war Gast bei Swanky Mothers' 40. Konzert! Danke!
22. April 2016 Heute die erste Probe für das Theaterstück "August: Osage County"! Ich kreiere die Musik und werde sie an jeder Aufführung live spielen: